Regardless of what industry you work in, you'll find advice and articles that say, "The Number One Killer of a ______ Career is Inconsistency." That, in my experience, is true for any career, relationship, hobby, exercise, or sport you are making a go of. This newsletter is about real estate, so I will keep it in that vein, however, increasing your consistency across all areas of your life will serve you well.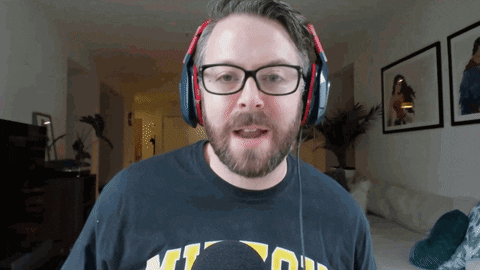 The most successful real estate agents have built their careers on years of effort and work. Putting in a few weeks or months of effort will not make you a wild success. Give yourself time to grow and accept this uncomfortable truth about success so that you don't give up or become frustrated. Know that it is going to take you a while, figure out how to enjoy the process, and keep going.
Falling in love with the process will allow you to spend time thinking about and building processes around your work, learn from your mistakes and be consistent with your efforts. Growth comes from making small tweaks to improve what you're already doing. You need a strong foundation to build upon and you cannot do that if you are scrapping everything and starting over brand new every time you run into challenges.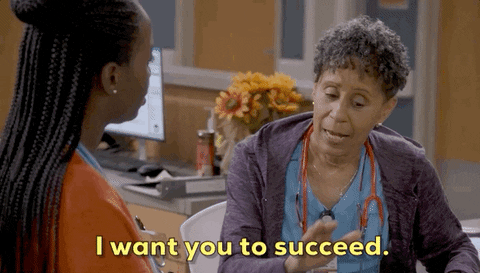 So if we want to build our consistency, where should we start that will have the most impact on our business? I would start with your prospecting and follow up. This is one of the most important aspects of building a business and something we can all improve upon, whether we are a newer agent or a seasoned one.
Prospecting and follow up is one of the first things to fall by the wayside when we get busy, and it should be the one thing we never stop doing.
Staying consistent with these means you have to push yourself. Humans, by nature, crave comfort, stability, and safety. By pushing yourself you naturally will become uncomfortable, making it that much more likely that you'll stop, especially if you are unsure of the outcome: What happens on the other side of this uncomfortableness? What if I fail? What if I SUCCEED? If you aren't pushing beyond what you typically do, you stay safe. You can control and anticipate the outcome because it's what you've always done and, therefore, what you've always achieved.
But we aren't here to do what we've always done and to get what we've always gotten. We are here because we want more for ourselves and our families and, to push yourself, means that you have to be willing to do the things you don't want to do, to get uncomfortable to gain the rewards that no one else is willing to work for.
So how do we build increase the consistency of our prospecting and follow up??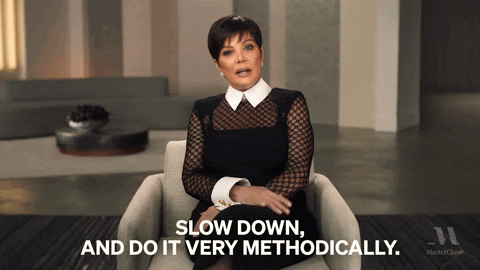 Make time.
Schedule this on your calendar as a recurring event and honor that time. Yes, something will come up and you will inevitably need to move it sometimes, but if you nail it three to four days a week instead of one…or none! – you'll be in significantly better shape than you were previously.
If you're finding that your day gets away from you and you lack energy at the end of the day, schedule the time block for the morning. If your mornings are always a mess, schedule it for the afternoon. Choose the time that sets you up for success.
Make sure you're speaking their language.
Do they prefer to email? Like to text instead of talk on the phone? Or do they want to have a call for every step of the process? Meet them where they are instead of how you like to communicate.
Provide value at every interaction.
No more "Just checking in!" Send them something that educates them, a tool they can use, or even just something to think about that will help them prepare for their move. Taking the time to offer them intentional, constructive information every single time you follow up will set you apart from your competition in the area and solidify your position as the local real estate expert. There's a ton of information available, even if it's just reading articles or watching videos about real estate and sharing with them what you're learning.
Find a way to help them, even if it's to pass them on to someone else.
Are they just looking for a rental? You've got someone. Do they need to repair their credit before they can do anything? You've got a great connection. Yes, you need to make this a quick transaction with someone who isn't ready or willing to buy in the near future, but offering the tools and connections you have available will make them remember you and the conversations easier when you follow up down the road, vs if you had just blown them off.
Give your new and uncontacted leads a fair shot to connect.
So many times I see one to three attempts from someone to a new person in the database and the agent moves on…forever. These folks are at the beginning of their journey, this isn't like buying a pair of sunglasses off an Instagram ad, they are going to need some time between when they first start learning and exploring and when they want to execute. Keep bringing them value, be patient, and meet them where they are.
Keep going. Know, without a shred of a doubt, that you are headed in the right direction and it's going to work out.
You're doing it. You're already successful even if you haven't hit it big yet. Keep going even when it's hard, even if you've had a bad day or a bad week. Deep breaths and one foot in front of the other. You can do it, I know you can.